Understanding Virtual Bodies
A Case for the Use of Simple & Stylized Avatars in Social VR
MA 3D ANIMATION
IADT | Institite of Art, Design
and Technology
This film explores my research theorizing the advantages of using stylized avatars in Social VR, how design can impact user behaviour and the current application of anime and hyper-sexualized avatars in VRchat. It walks through the design process of my custom avatar and discusses the implications of design when applied to embodied social experiences.


Music: Connor Jessome
Voice-over Talent: Meishang


OH MY GOD. YOU'RE A GIRL?
WE NEED MORE FEMALE AND GENDER VARIANT AVATARS IN VRCHAT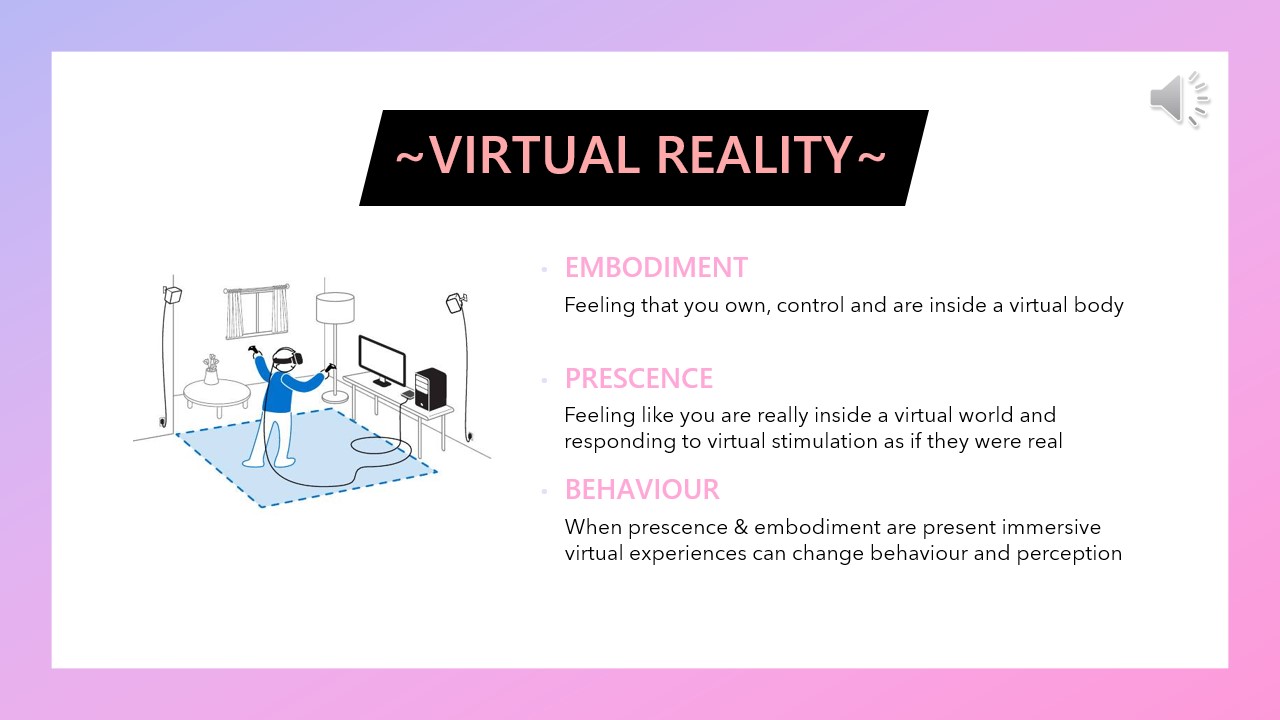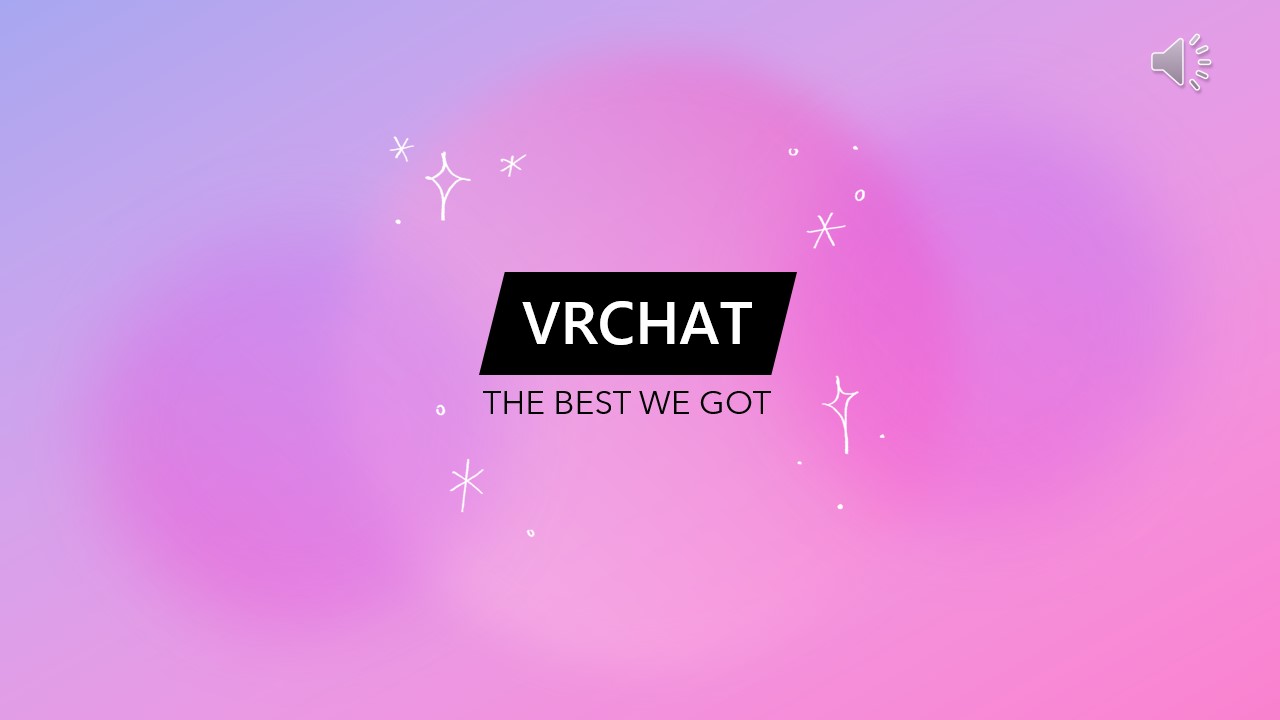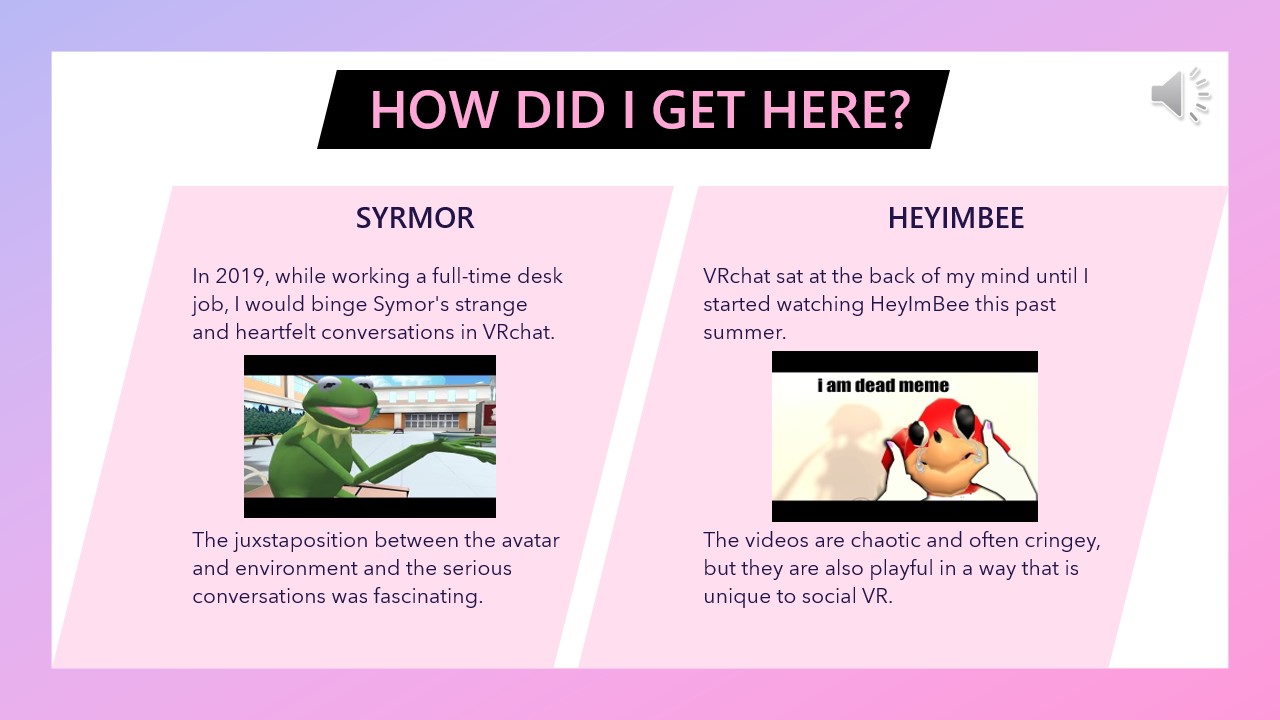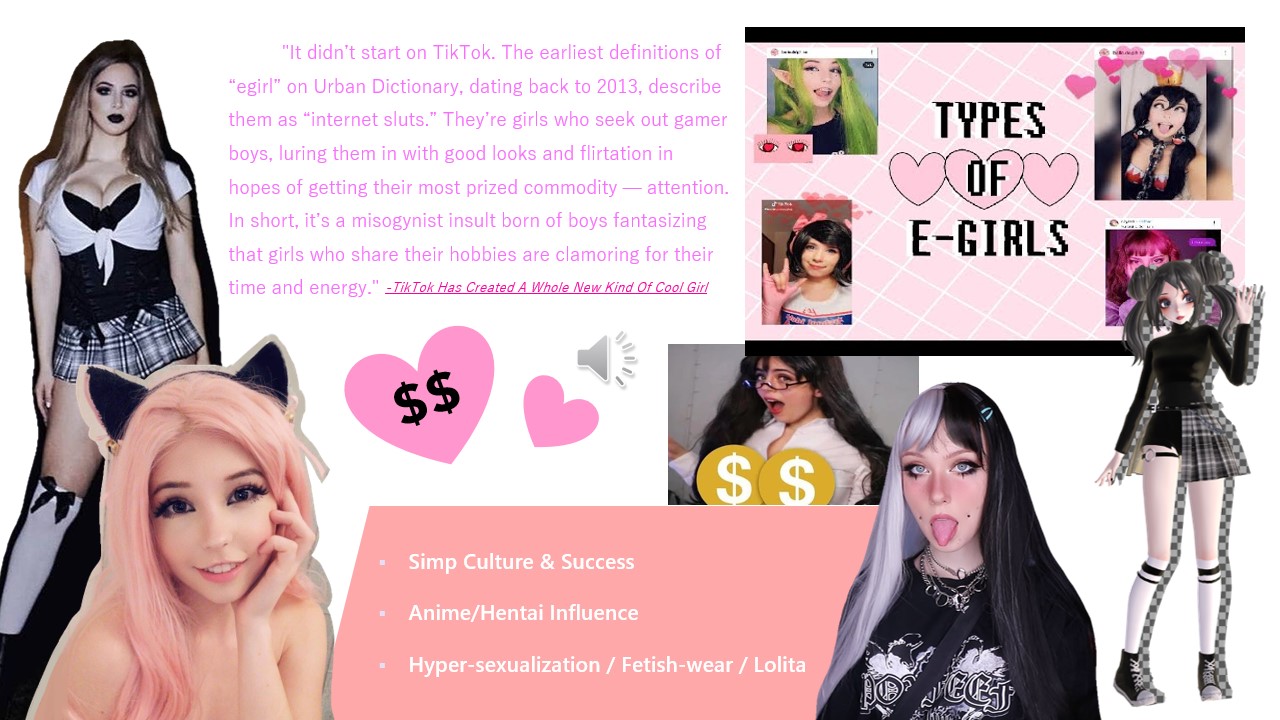 A compilation of preliminary research on avatars, gendered representation and
internet culture.





LINKS

Virtual Harrassment | Why Women Don't Like Social VR | Syrmor | HeyImBee | Identity, Gender and VRchat | Hetero-Comfortable Avatars | What is Anime? | Stop Pretending 80's Cartoons Had Better Character Design | Ways of Seeing, Episode 2 | TikTok Has Created A Whole New Kind Of Cool Girl | The Cuteness Matrix | Alice Jaunet | @eunnieboo | @chootalks | Ilka Meszely












DESIGN PACKAGE
VRCHAT BASE MESH 01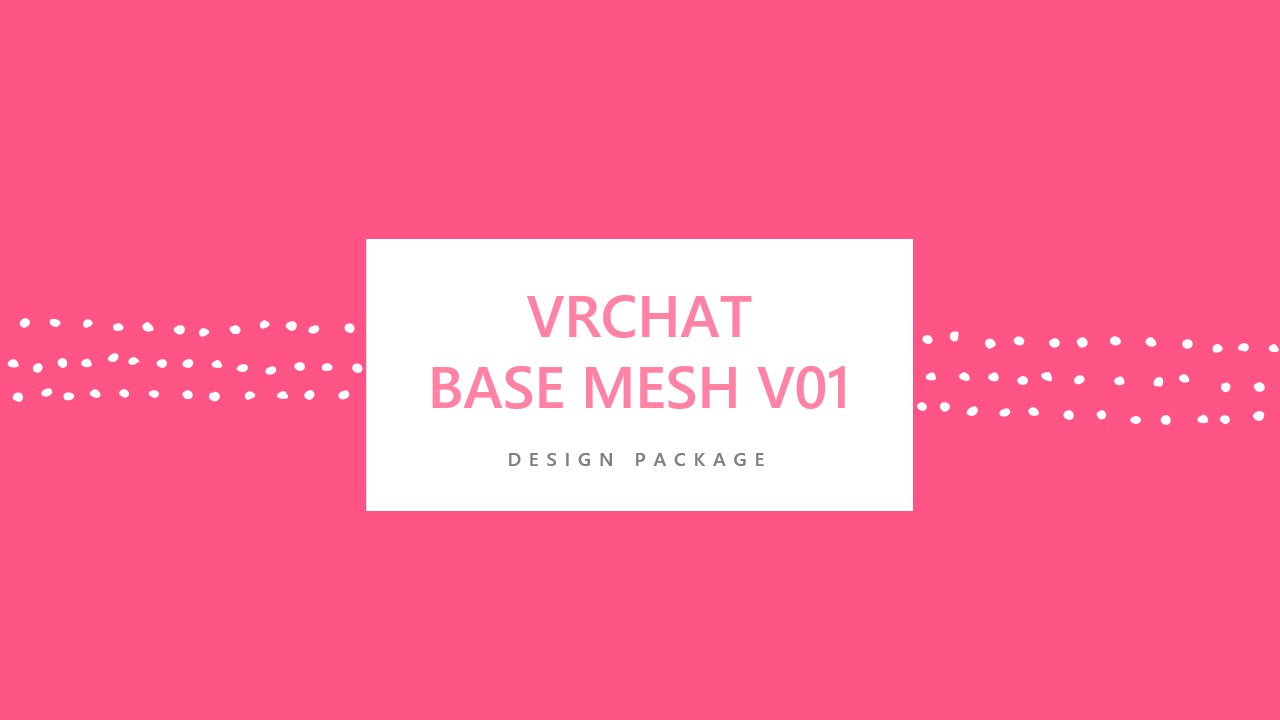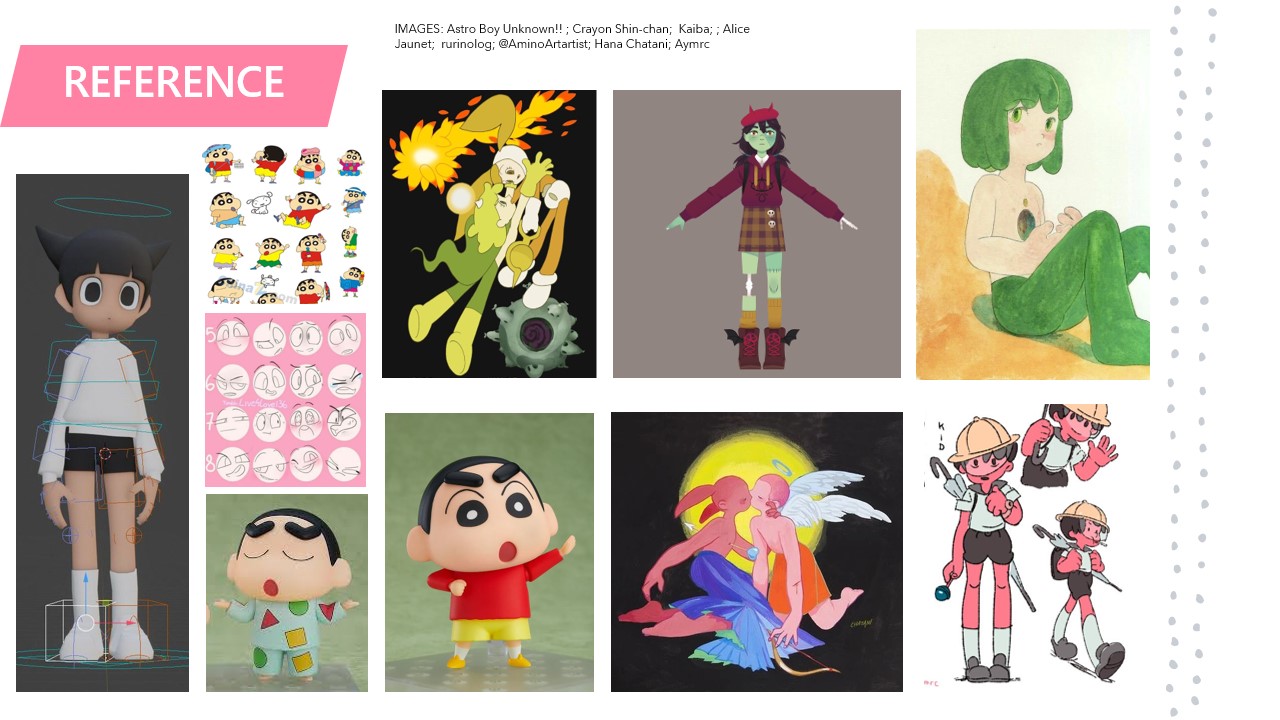 PROCESS
A wild and loose collection of process images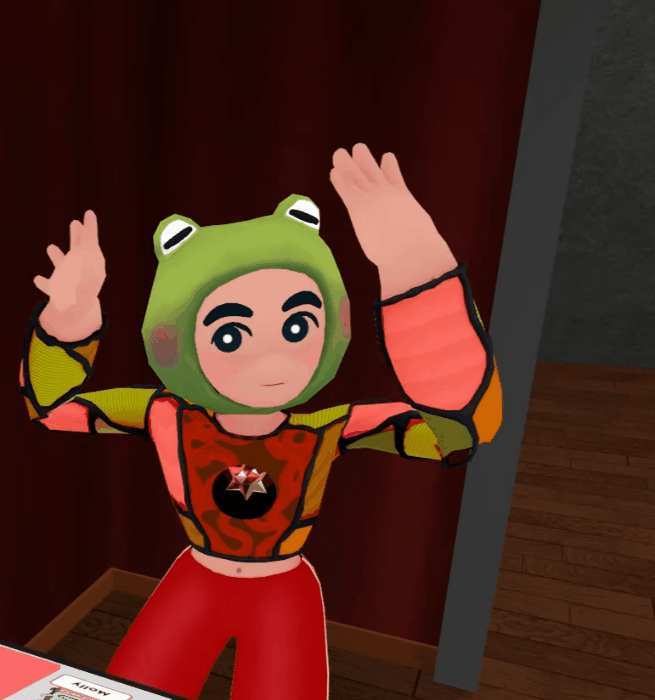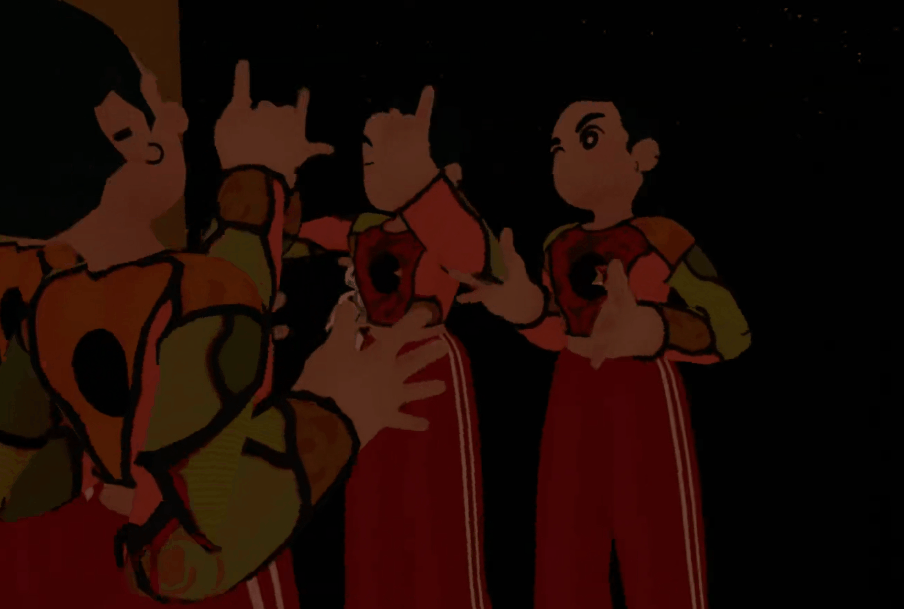 After the mesh looked good, had all the necessary visemes and shape keys and was rigged I used
CATS blender plugin
to optimize and export as an FBX for Unity.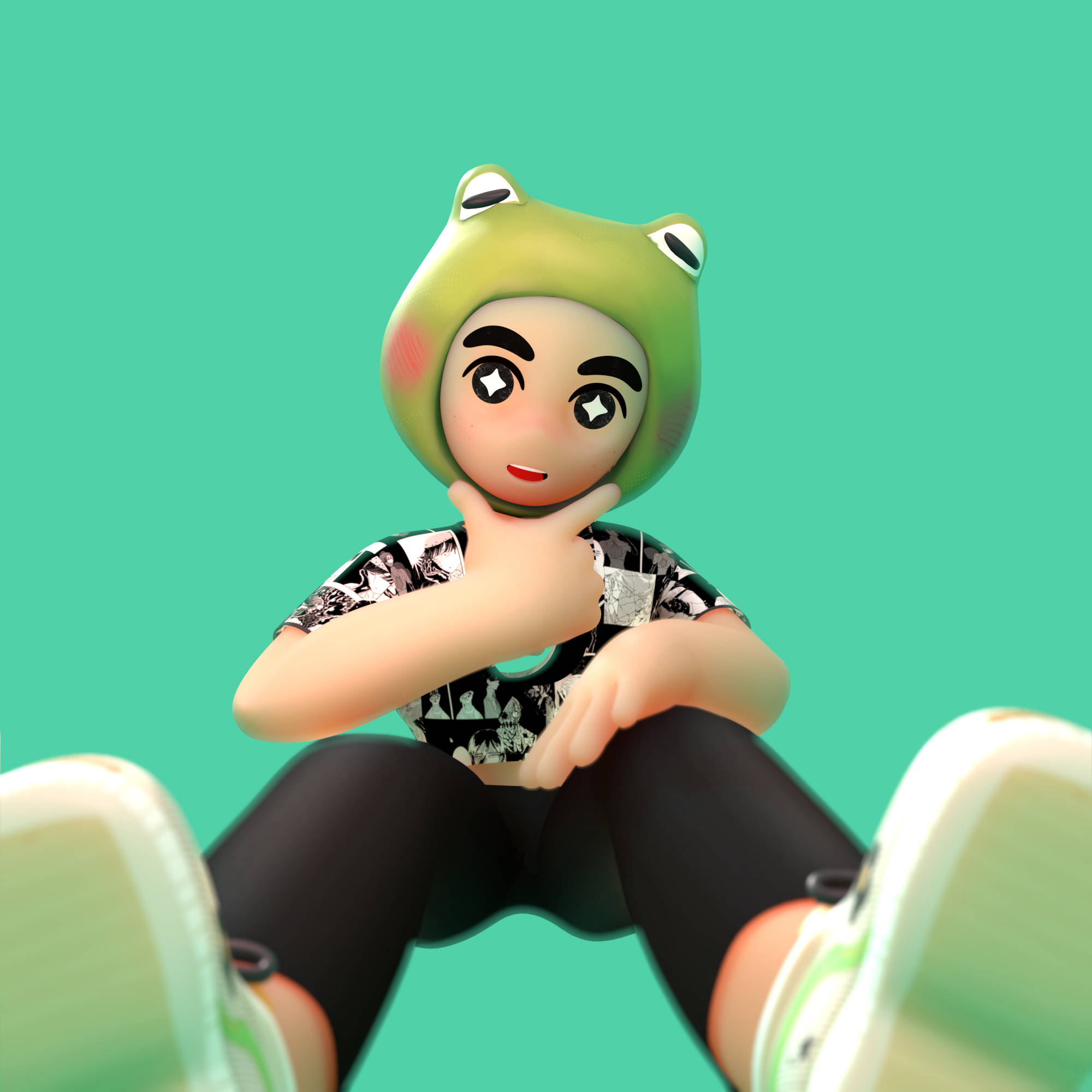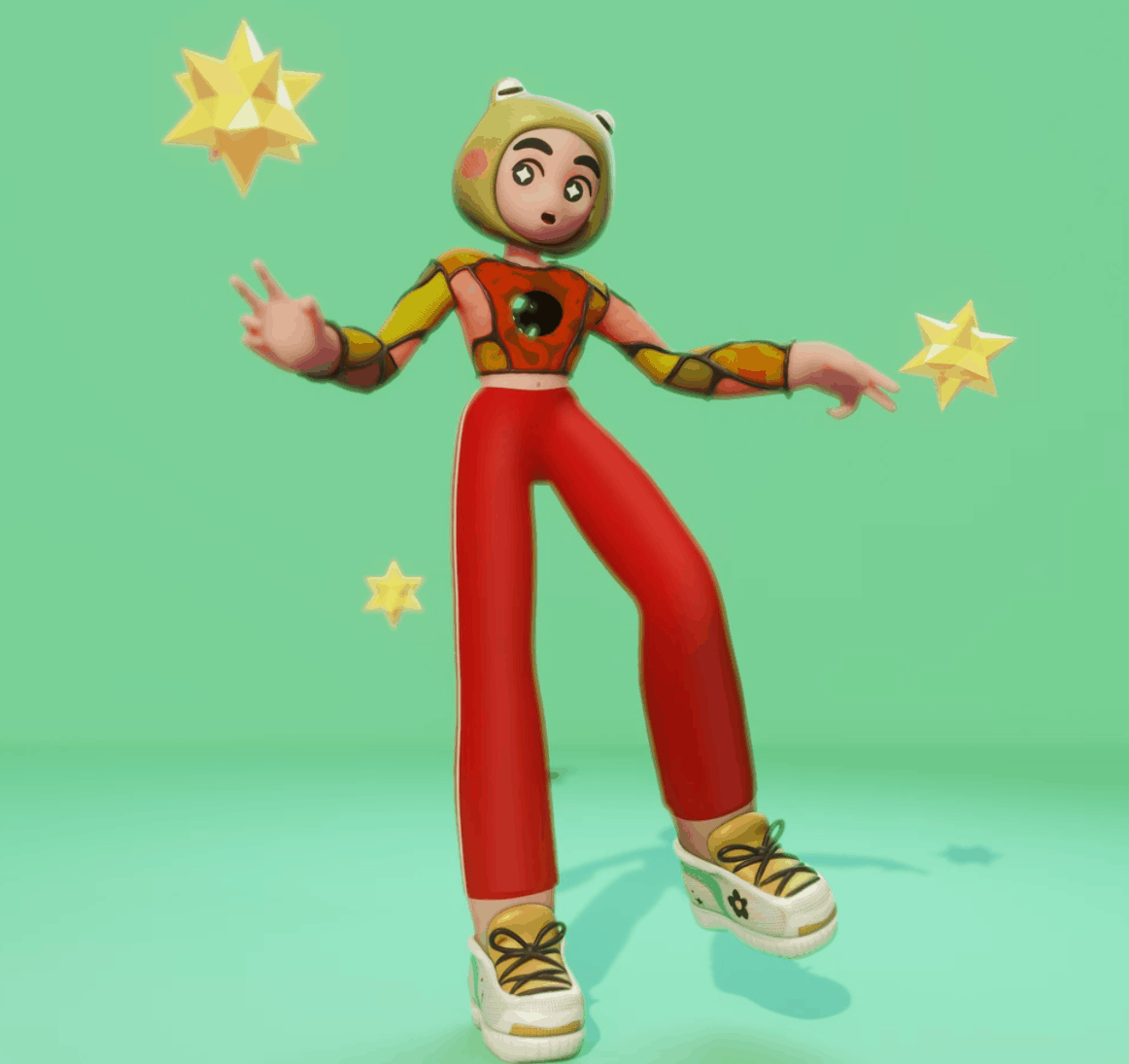 VRchat has a lot of documentation on

how to download their SDK

and the process for uploading avatars using

Unity

. Once you've gone through the process like five/six... maybe 10 times? It starts to make a lot of sense!
Understanding Virtual Bodies
Trolling the Male Gaze
FINDINGS II
A symposium celebrating students' written academic research at IADT
A 10 minute presentation for Findings II: A symposium celebrating students' written academic research at IADT. It invited students "from across Masters by Research, taught Masters and BA (Hons) programmes to share colourful, fascinating and provocative findings from their written research with each other, with staff and with the wider public." I decided to focus on my approach to making space for myself online since I hadn't had a chance in my previous video.
MMD AVATAR TEST
Using pre-existing assets is a great way to get comfortable with the process!
🌞️All Works © Charlit 2021 🥀️